Milwaukee Area Wellness Coaching and Reiki
Welcome to the website of Natalie Benoit, Holistic Health Coach, and Reiki Master Teacher.
Natalie is a multi-faceted, consultant/coach/healer/educator with a multi-disciplined approach to everything. Natalie is a fierce advocate for all things natural; energy medicine, vibrational medicine, alternative medicine, holistic nutrition, going green, and empowering individuals to heal, mind~body~spirit.
This comprehensive coach/teacher, is by appointment only. She also offers workshops and lectures at your business location.
Natalie is proudly in community at The Atrium, Greendale.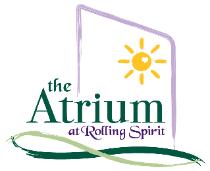 Natalie utilizes her many years of experiencial expertise, to teach her clients to heal, in combination with using gentle, but profound healing techniques. Her expansive knowledge, and arsenal of powerful healing tools, are proven to have assisted many in their healing!
Natalie provides professional reiki healing sessions in order to provide clients with a variety of benefits. Some of the more common benefits our clients experience are:

improved relaxation
reduced stress
improves sleep
raise energy level
decreases physical symptoms
Reiki is scientifically proven to have a variety of benefits.
We invite you to contact us today and experience for yourself the benefits of a professionally certified and insured reiki master teacher practitioner.

---



Schedule Your
Appointment Today!

Improve your health, and quality of life. Empower yourself with the tools for health and healing!
To learn how to schedule an appointment today and for pricing schedule, click here.


---
Search Our Website
---
Map & Directions
Need a map and/or directions to us? Check out our interactive map to ensure you arrive safe and on time for your upcoming appointment.


---


See my facebook pages:

Natalie Benoit, Wellness https://www.facebook.com/nataliewellness

Reverse Cancer 911

https://www.facebook.com/ReverseCancer911

My recipe/food blog: www.nataliesfood911.blogspot.com